You Need a BBQ Chicken & Rib Sauce
A Sweet and Tangy sauce that brings out the best of your pork and poultry on the grill. This sauce is rich with brown sugar and molasses with the perfect amount of citrus zest.
This product is part of the BBQ 4 Good Campaign! The BBQ 4 Good campaign gives a portion of the proceeds of sale on every bottle of our custom sauces and seasonings to local charities.
Click here to learn more!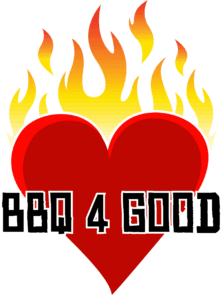 Featured In Recipes

The Ultimate Chicken Thigh

Read More

Sliced Pork Belly Like You Get From Costco in 10 Simple Steps

Read More

Stuffed Chicken Breast with Asparagus, Mozzarella and Parmesan

Read More

Fall off the Bone Baby Back Ribs

Read More

Pork Belly Burnt Ends

Read More

You Need a Rib Recipe

Read More

Homemade Rib Sandwich

Read More
Do you have a question about this product? Contact Us!