Free Canadian Shipping on Seasonings, Spice, Sauces and Gluten Free Orders over $150!

Sherwood Park BBQ!
Come visit your local Sherwood Park BBQ store.  We stock a deep variety of BBQs to meet nearly any BBQ need.  Check out our over 200 spices and sauces and a deep selection of accessories and fuel for your grill. Click on a category or better yet come and visit us in shop!
You Need A BBQ Classes
You asked for them, you got them!
See our summer class schedule for 2023 and snap them up before they sell out!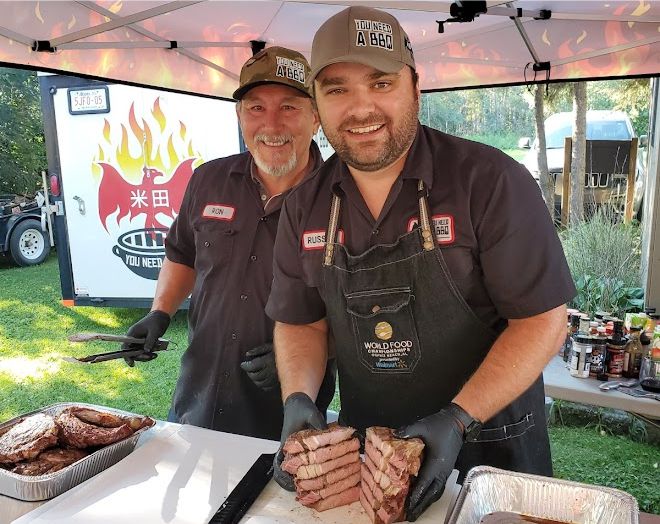 Your local BBQ Experts
We love to BBQ and love to compete. Come in and see why our customers keep coming back!
Its a Great place to find all of your BBQ needs. Huge variety on Rubs, Wood Pellets , Smokers, Grills and anything BBQ. Super friendly and helpful service. Guy that was there gave me tons of free advice and answered all of my questions. Highly recommended.
Sofa_King_suite
2021-11-22
YOU YES YOU !!!!!!!! ........ you need a bar-b-q !
Ansgar Stonebreaker
2021-10-26
Lots of awesome spice blends, rubs, and sauces like a Smoked Jalapeno Aioli (so good). Nice and helpful staff.
Locally owned. Carry large assortment of spices and rubs. Wood and pellets. Smokers, bbq's and pizza ovens. Staff are extremely nice and very helpful.
Had an excellent experience buying our smoker here, they went above and beyond to help us deal with manufacturer defect. Continues to be my favorite place to pick up pellets. Great prices and service. Always seem to be fun little goodies at the till. The guys always offer to carry out the bags to my car, love it.
Spices, sauces, pellets, charcoal, wood. Everything the home pitmaster would want from people who know what they're talking about.
Andrew Richards
2021-09-13
Cool local store for all your BBQ needs