Free Canadian Shipping on Seasonings, Spice, Sauces and Gluten Free Orders over $150!

Sherwood Park BBQ!
Come visit your local Sherwood Park BBQ store.  We stock a deep variety of BBQs to meet nearly any BBQ need.  Check out our over 200 spices and sauces and a deep selection of accessories and fuel for your grill. Click on a category or better yet come and visit us in shop!
You Need A BBQ Classes
You asked for them, you got them!
See our summer class schedule for 2023 and snap them up before they sell out!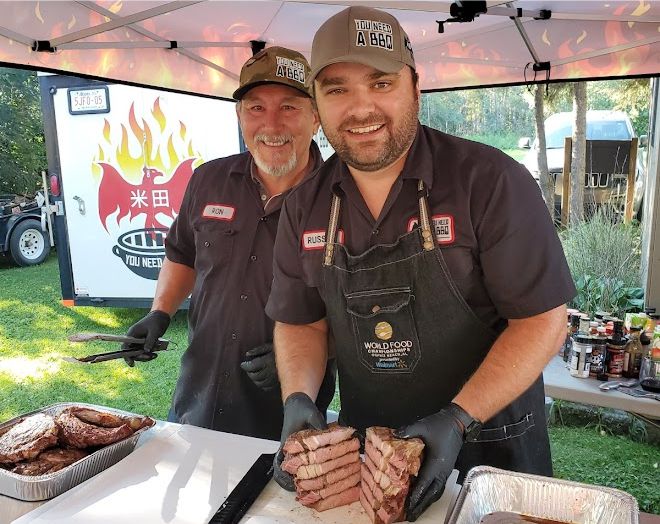 Your local BBQ Experts
We love to BBQ and love to compete. Come in and see why our customers keep coming back!
The place to buy a BBQ! Very knowledgeable staff and very courteous.
Staff are very knowledgeable and have recommended some very nice rubs and bbq sauces that have turned into wonderful meals.
Had an awesome time at You Need A BBQ's Camp Brisket today! So much great info and meat sampling! Waygu brisket, Texas style, hot and fast, brisket mac and cheese and a beer to wash ot all down! #meatsweats.
We bought a Louisiana Grill smoker last week from You Need A BBQ and were SO impressed with the service and knowledge. We had an idea of what we were looking for, but wanted more info and first-hand experience. We had looked at another place that carried the same models and found the staff had no clue, but the guys at You Need A BBQ were able to answer our questions and help us make the best decision. They had the smoker in stock (new in box) and loaded it up for us. We would 100% recommend their service and products!
Kai Dombrowski
2023-06-18
Bought a Pit Boss smoker from these guys and they are true professionals. Great purchase experience! Took the smoker class with my wife and learned a ton in a well organized, informative and professionally taught environment, ready for successful home BBQing now. Thanks guys!
Staff are always very helpful and seem knowledgeable. Good selection on smokers from Louisiana Grills and Pit Boss from what I saw.
Philip Wright-Lindl
2023-04-01
Helpful, good selection of grills. Also a great set of rubs and sauces available.
Really helpful and knowledgeable. Love the new griddle.