You Need a BBQ Sauces & Seasonings
We did it!  We just launched our new line of BBQ sauces and seasonings.  We launched with an inclusive line of locally made, blended and designed sauces in 4 different styles and 2 different seasonings. Our new sauces and seasonings are made right here in Edmonton and are all Gluten Free and made with no junk or fillers.
Small batch sauces and seasonings are the best
We make our sauces and seasonings in small batches of only 48 bottles at a time.  This allows us to make sure when you buy it you are getting the freshest sauce!  Some of our stuff has a shelf life of over 2 years, but we wanted to make sure that what you are buying has not been on the shelf for months.
BBQ 4 Good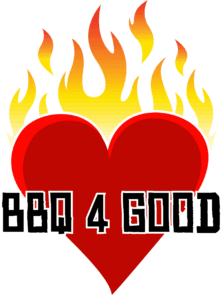 Whenever we sell a bottle of sauce or seasoning, we donate a portion of the sale to a local charity.  We felt that we could amplify the impact of our seasonings by having them made locally and also helping out with local non profits or charities so that we can keep more love in our own back yard. If you want to learn more check out www.youneedabbq.com/bbq4good
What flavours do you have and what do they taste like?
You Need a BBQ All Purpose Rub
Our all purpose BBQ rub is not just your typical all purpose rub, this rub has a beautiful texture and color to make your meat shine. It's got a good sweetness and a little bit of spice and salt.  Great to use on any meat or vegetable when you barbecue.
You Need a BBQ Chicken and Rib Rub
I have been using this rub on my World championships BBQ ribs for 3 years, so you know it's good. I love how chunky this rub came out, you get big bites of salt and garlic and a little bit of sweetness in there that is sure to satisfy the most discerning BBQ lover.
You Need a BBQ Smoked Hickory BBQ Sauce
Hickory smoked BBQ sauce is the stuff that make me get out bed at BBQ contests.  I literally dream about how sweet and sticky this stuff is.  With a hint of smoke and tonnes of contributing flavours, this sauce is perfect to go on just about any meat, but we love it on pork the most.
You Need a BBQ Honey Hickory Chipotle Sauce
Sweet, Heat and Smoke.  Does it get any better than that?  This sauce was designed to hit every area of your taste buds.  I fell in love with Chipotle the first time I ever heard the word fall out of Bobby Flay's mouth and have not stopped chasing the flavour ever since.  The rich heat and bold flavours of this sauce or sure to have you drooling whenever you see the name.
Grannie's Gold Mustard
This Carolina style mustard sauce was named after my mom Grannie Fran Bird.  Super rich with a little sweetness, just like Grannie's personality we are very proud to have named this sauce after my mom.  Fantastic on our mustard bread recipe, as a dipping sauce or on chicken breasts or pork.
You Need a BBQ Chicken and Rib Sauce
I love a little citrus on my chicken and molasses and tang on my ribs.  This sauce brings it all home. The sweetness of brown sugar comes through and compliments the other flavours of the meat off the grill. My only advise with this sauce is use lots, because it's sure to please a crowd.
No Results Found
The page you requested could not be found. Try refining your search, or use the navigation above to locate the post.