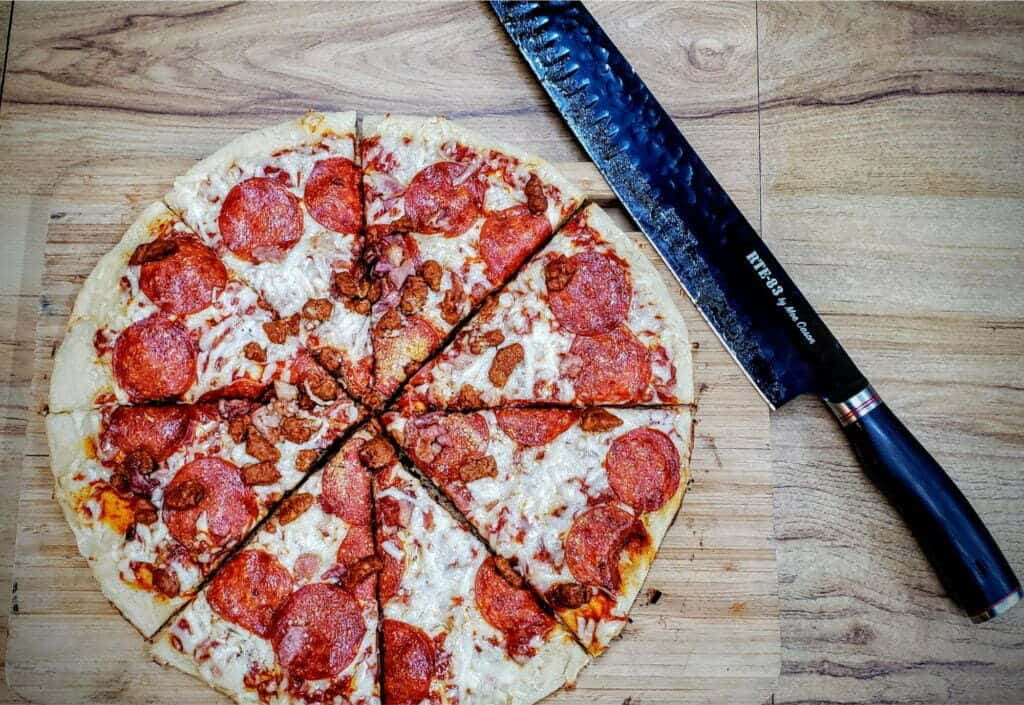 Smoked Grocery Store Pizza
Sometimes I get home from work and I have no patience to make dinner from scratch, but that doesn't mean I don't want something delicious. Grocery stores always have pre-made uncooked pizzas in the deli and they are a great option for a last minute meal, but how do you make it better?  I used to just add about a pound of cheese and extra toppings, but then I discovered smoked pizza, I might never go back to baking it in the oven.
Ingredients
1

each

Grocery Store Pizza

Extra cheese or toppings (optional)
Instructions
Preparation
Preheat the smoker to as hot as it goes and throw a pizza stone on the smoker.

Add any additional toppings that you want, but be sure not to overload the pizza. Spray the bottom of the crust with Duck Fat Spray.
Cooking
Once the smoker is piping hot, grab the pizza and throw it on the hot pizza stone. Bake for around 5 minutes until the cheese is melted and the crust appears crispy.
Slice and Serve
Using a good sharp knife or pizza wheel, cut the pizza into triangular shaped pieces
Step by Step
Preheat smoker to max heat with pizza stone

Top up the pizza with any additional toppings you want

Spray the bottom of the crust with duck fat spray

Place the pizza on the hot stone

When cheese is melted and crust is crispy remove from smoker