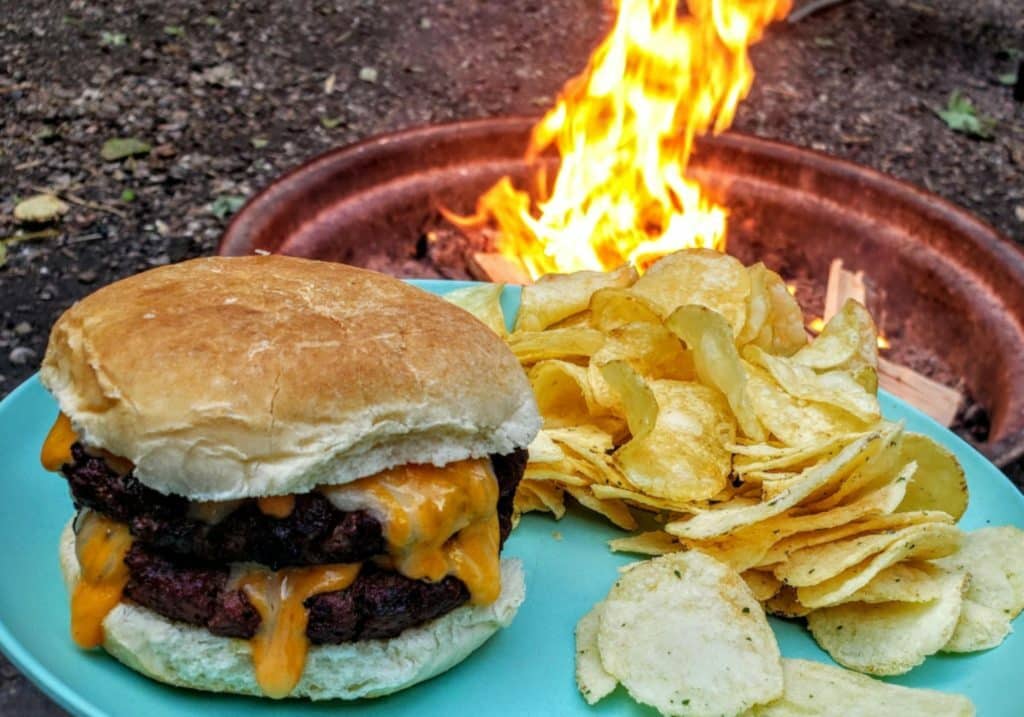 Upgrade Frozen Burger Patties
We want you to make world class barbecue at home, but sometimes you just need a fast and easy meal.  Barbecued burgers are one of the most popular foods that are made on the barbecue, especially in Canada. You can take the time to make your own fresh patties and we recommend you do, but not everyone has time for that today.  So here are a couple of tips for upping your grill game, even if you are using store bought frozen patties.
Instructions
Preparation
Turn your barbecue onto max heat.

Take the burger patties out of the freezer and remove the paper separators. Season the burgers on both sides with the All-purpose barbecue seasoning.
Cooking the burgers
Get the frozen patties onto the grill and let them cook for around 5 minutes, then flip them over.  Keep flipping every 3-5 minutes until you reach an internal temperature of 160 degrees.
Add the cheese and butter the buns
Paint the top of the patties with Grannies gold mustard and then place a slice of cheese on top of that. Butter your buns and place them face down on the smoker to just melt up the butter and crisp up the bun a little bit.
Put it all together
Once the buns are toasted and the cheese is melted, place the burger patty on the bun and close it up. Add any other toppings you wish, like bacon, ketchup, mayo or vegetables, but really all the basics are there and you just took your frozen burger patties from a 3 to a 9.
Step by Step
Remove patties from freezer

Season on both sides with All Purpose rub

Grill burgers on max hit, flipping every 3-5 minutes until cooked through

Paint patties with Grannies gold mustard, and add cheese on top

Butter and toast the buns on the smoker

Put the burger together and add any extra toppings you want