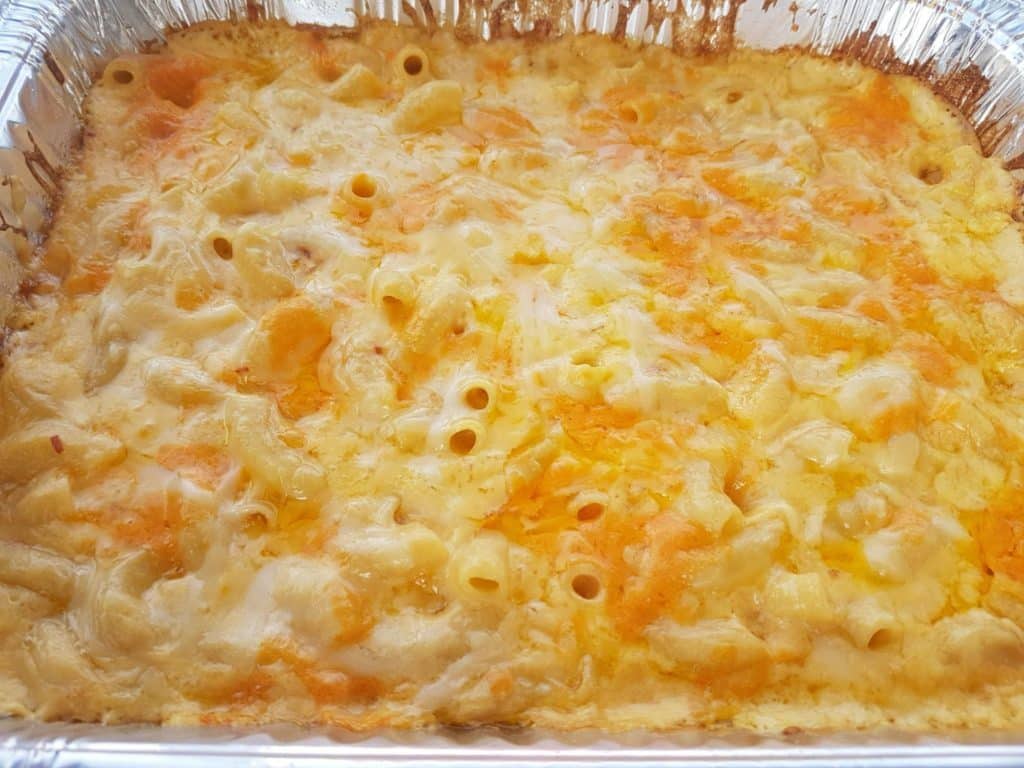 Gluten Free Mac and Cheese with Dorito Crust
Mac and cheese on the smoker is one of my favorites sides to a barbecue meal, but so good in fact that it can also be served as a main course as well. In this recipe we call for a normal amount of cheese but if you choose to double the amount of cheese, please tag us using #youneedabbq because we want to see that! If you prefer Gluten Mac and Cheese, just use regular pasta noodles and regular flour, I promise it won't change the flavour.
Ingredients
1

box

Gluten Free Macaroni Noodles (900g)

2

tbsp

Butter

2

tbsp

1/1 Gluten Free Flour

2

cups

Heavy Cream

1

lb

Marble Cheese, grated

1

tbsp

Truff Red Hot Sauce

1

tbsp

Motley Que Habanero Fixx

1

cup

Sour Cream

1

cup

Mayonnaise

1

bag

Nacho Cheese Doritos
Instructions
Preparation
Pre-heat the smoker to 300 degrees

Boil the pasta using the instructions on the package or to Al Dente, you don't want it to be fully cooked because we are going to finish it on the smoker. You want to make a Roux by adding the butter and flour to a sauce pan and stirring on medium heat until they are incorporated fully.

Then add the cream slowly to the Roux, continuing to stir, it should take about 2-3 minutes to add all the cream and you will be left with a nice thick sauce that is also smooth. Add the grated cheese to the sauce and continue to stir.

Now is when I would add the Motley Que Habanero Fixx rub and Truff Hot sauce to the mix, taste it to be sure you've added enough and if you want more add it now. Now add the pasta to the mix along with the sour cream and mayonnaise. Gently fold it all together and then pour into an aluminum foil tray to place on the smoker.
Cooking
Smash the Doritos and pour over top of the mac and cheese right before placing on the smoker. With the smoker set to 300 degrees, place the mac and cheese in the center of the smoker and let it smoke for around 1 hour or until you see the Doritos on the top start to change color or get too dark. If it is getting too dark then you can insulate it with aluminum foil to slow the browning process.
Serving
Mac and cheese is best served right away, just take it off the smoker and put it out for your adoring fans.