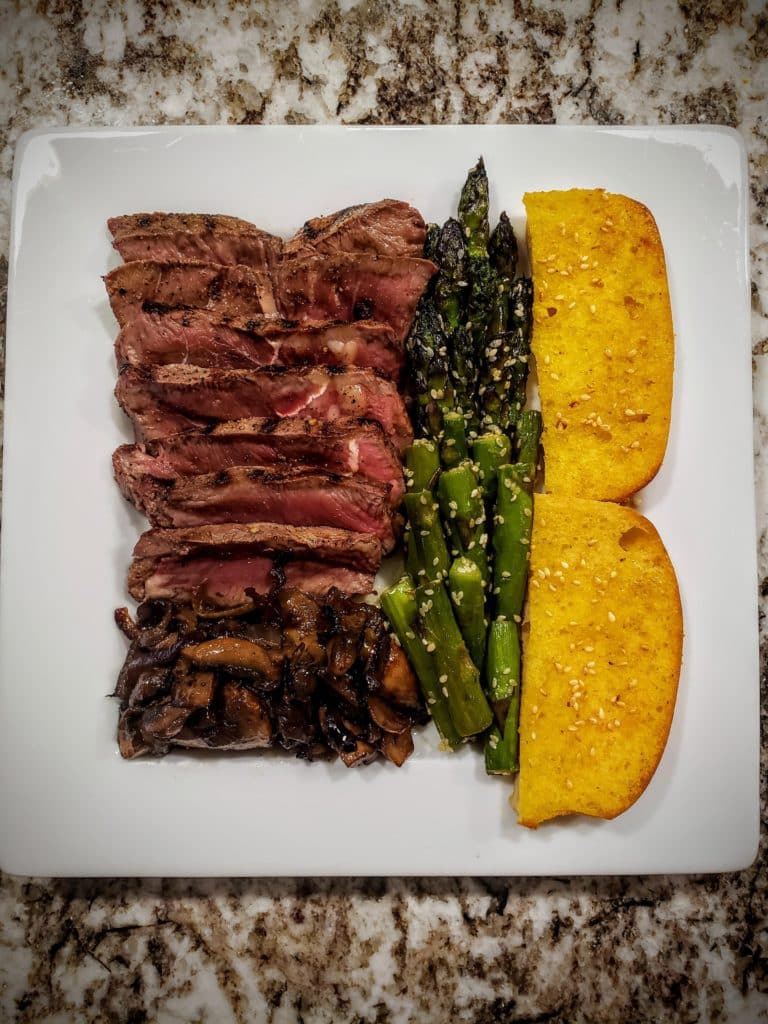 Grandma's Favourite Mustard Bread
Garlic bread is so 1990's, I can't believe you can still go to grocery stores and buy cheap garlic bread made fresh daily but nothing more than butter and garlic spread on a loaf of French bread.  Don't get me wrong, I like it, but it needs a refresh.  Something more that will have you craving more than just butter and garlic.  My wife's grandma has been making her famous mustard bread for years and I am officially a convert.  I'll take mustard bread 10 times out of 10 instead of a bakery ready garlic bread any day of the week
Ingredients
1

each

Loaf of French Bread

½

cup

Butter

½

cup

Mustard or Prepared Mustard Sauce

1

tbsp

Sesame Seeds

¼

cup

Chopped Green Onion
Instructions
Preparation
​Preheat the smoker or BBQ to 350 degrees

Slice the bread length wise so you are exposing the maximum amount of surface area of the bread. Next take the mustard and butter and mix them together. Spread the mixture all over the bread evenly and then coat with sesame and green onion.
Cooking
Place the bread on the smoker at 350 degrees for 10 minutes or until all of the butter and mustard mixture has melted and the bread is crispy.
Serving
Slice the bread into evenly sized pieces and serve hot.