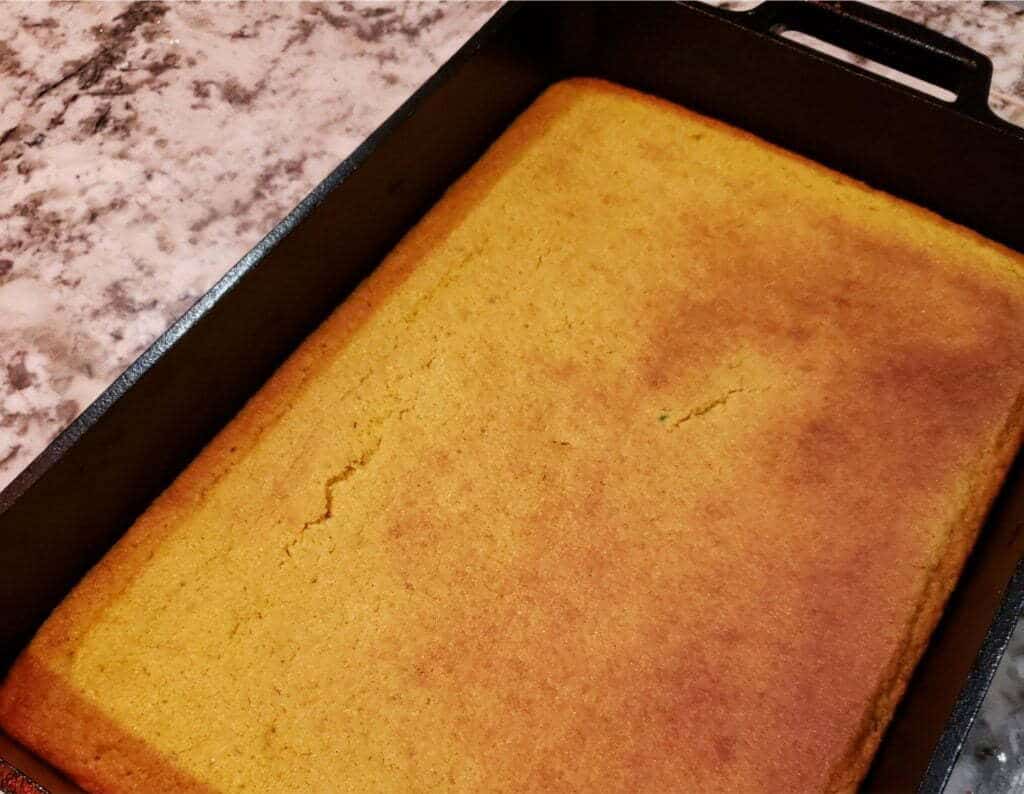 Honey Butter Corn Bread
​Corn bread goes with so many things! I love a good corn bread with all forms of barbecue, but also with Chili, soup, stew and more.  It's also super easy to make and it is ready fast. So next time you are throwing down some amazing que, consider putting a cast iron of this fluffy bread on there to make it the ultimate comfort meal.
Ingredients
1

cup

All Purpose Flour (you can sub gluten free flour to make this recipe celiac friendly!)

1

cup

Cornmeal

⅔

cup

White Sugar

1

tsp

Salt

⅔

cup

Melted Butter

1

each

Egg

1

cup

Milk

1.5

tsp

Baking Powder

⅓

cup

Honey
Instructions
Preparation
Preheat the smoker to 400 degrees

Place your cast iron skillet or oven safe dish on the smoker so that it gets hot ahead of pouring in your ingredients. Then in a mixing bowl, add the Flour, Cornmeal, Sugar, 1/3 cup of the butter, egg, milk, baking powder together and whisk it all together until full incorporated. Make sure to reserve 1/3 cup of both melted butter and honey for the glaze at the end.
Cooking
Pour the cornbread mixture into the hot pan and place on the smoker at 400 degrees. You want to leave it on there uncovered for about 25 minutes until the top reaches a nice golden-brown color. You will know you are done when a toothpick can be inserted into the center of the cornbread and it comes out clean.
Glazing the Cornbread
Combine the melted butter and honey together and pour them evenly over the top of the bread. Lots of people I know paint their cornbread with butter when they eat it, this glaze will make it so they wont' need to do that.
Serving
You can serve the bread right out of the pan hot and fresh.
Step by Step
Heat Smoker and pan to 400 degrees F

Mix all ingredients together – reserve some butter and honey for the glaze

Pour ingredients into the hot pan

Bake for 25 minutes until top is golden brown

Remove from smoker and glaze with butter and honey