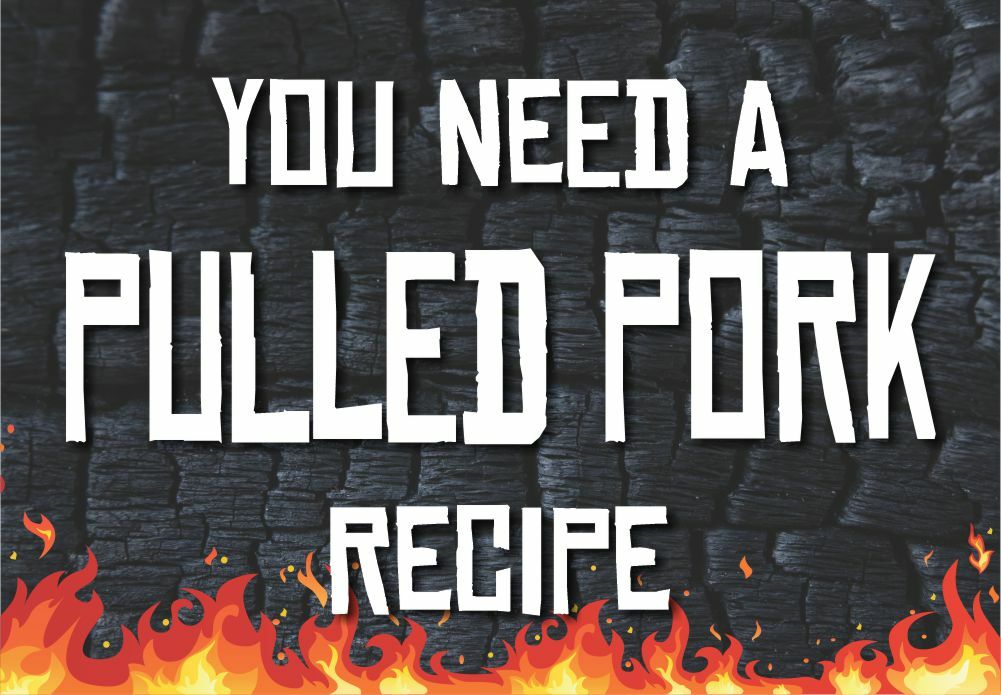 You Need a Pulled Pork Recipe
Our Signature Pulled Pork Recipe. Buy the kit, make the best pulled pork you ever had!
Instructions
Preparation
Prepare your pork butt by trimming any excess fat from the outer surface. Give the pork butt a coat of Grannies Gold making sure you get all surfaces covered. Follow the directions on the Kosmos Q Pork Injection package and inject into the butt. Liberally apply the Big Poppa Smoker's Money Rub to all surfaces of the butt and let sit for at least 30 minutes. You may also place the seasoned butt in the fridge at this time to cook the next day. While the butt is resting, prepare your smoker with either hickory, apple or pecan pellets and bring up to 225°F.
Cooking
Place the butt directly on the grill and close the lid, aim the fat towards the heat. Total cooking time will vary according to the size but you can plan for about 60 minutes per lb. Every hour, check the pork and spray it with apple juice. Continue this until you get an internal temperature of 160°F.
Time to Rest
Tightly cover the pork in tin foil and let rest for at least 30 minutes. When ready to serve, place the pork in a large serving container, remove the bone, it should slide out easily and be clean. Using 2 large forks gently shred all the pork. At this point you can add 1/2 the bottle of Grannie Gold and mix with the pork, reserving the remaining sauce to add to your sandwich. You may use the remaining juice to add to the pork as well if you like your pork to be more wet/moist. Finally, dust the pulled pork with Happy Endings Finishing Rub.
Serving
Pulled pork is best served piled high on a nice bun topped with more BBQ sauce. You can add coleslaw or even a pickle to give it some added crunch. Enjoy!