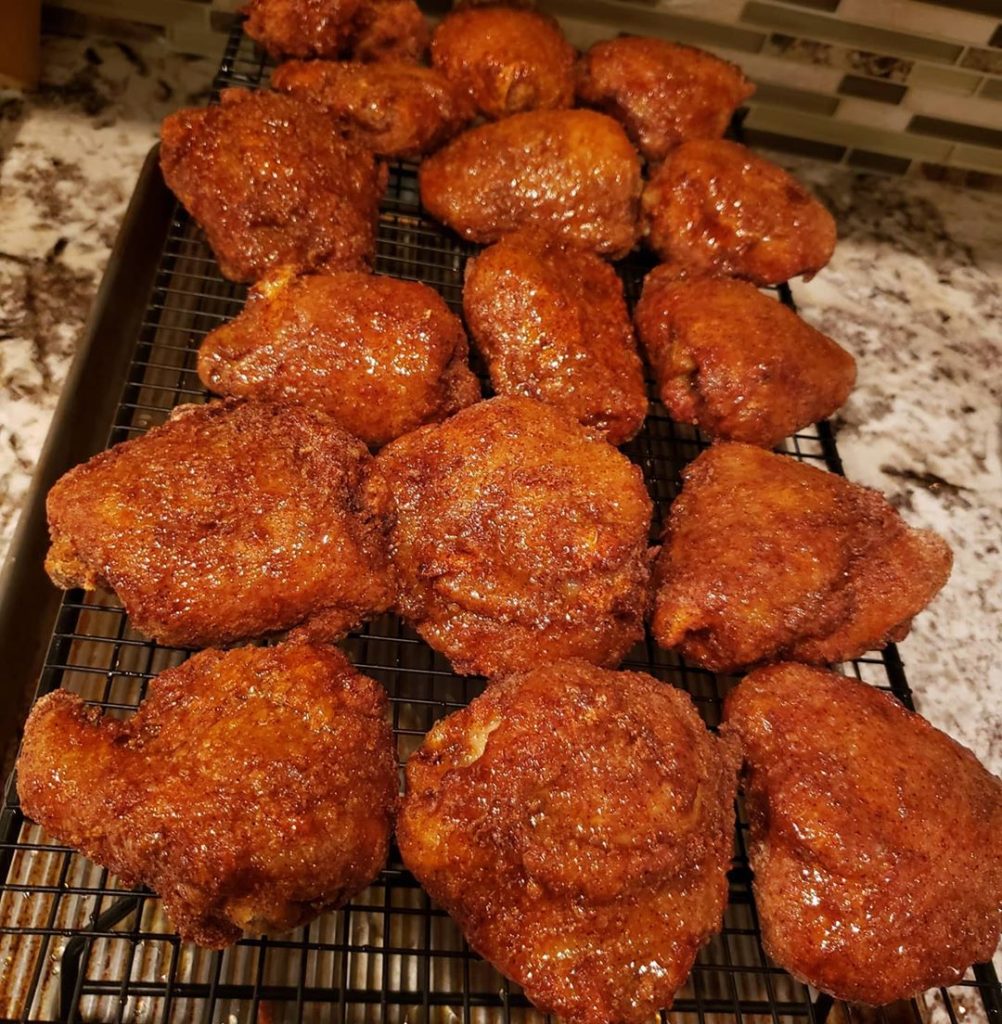 Backyard Chicken
Everyone loves BBQ chicken when it's cooked right, that means not raw, burnt or dried out . Here is a sure fire method to get great tasting chicken, whether whole, half of pieces. I am going to show you how to do drumsticks today. They are a perfect finger food for your backyard BBQ and using a pellet smoker make this recipe a breeze.
Ingredients
12

each

Drumstick, skin on. Can use skinless but I find chicken skin gives you great taste.

2

tbsp

Vegetable Oil
Instructions
Preparation
Set Smoker to 250 degrees Fahrenheit.Place chicken drumsticks on a sheet pan an drizzle with vegetable oil, make sure all surfaces have a light coating of oil. Shake from height, the Money BBQ rub, make sure you get all sides of the chicken evenly covered. Cover with saran wrap and refrigerate for 15-20 minutes, this will allow for the rub to penetrate the chicken. 
Cooking
I generally use competition blend pellets however hickory, apple or cherry work well. Place the chicken in a aluminum foil pan and place on the smoker for approximately 45 minutes or until you get an internal temperature of 145 degrees f.

Once you get to this temperature baste the chicken with the BBQ sauce and increase your temperature to 325 degrees F and cook for another 15 minutes or until you reach an internal temperature of at least 160 degrees. You should see no pink at the bone and the juice should run clear.

Let the chicken rest for at least 5 minutes before serving.