You Need a BBQ
Appointed Official Tailgate
BBQ Ambassadors for the Edmonton Elks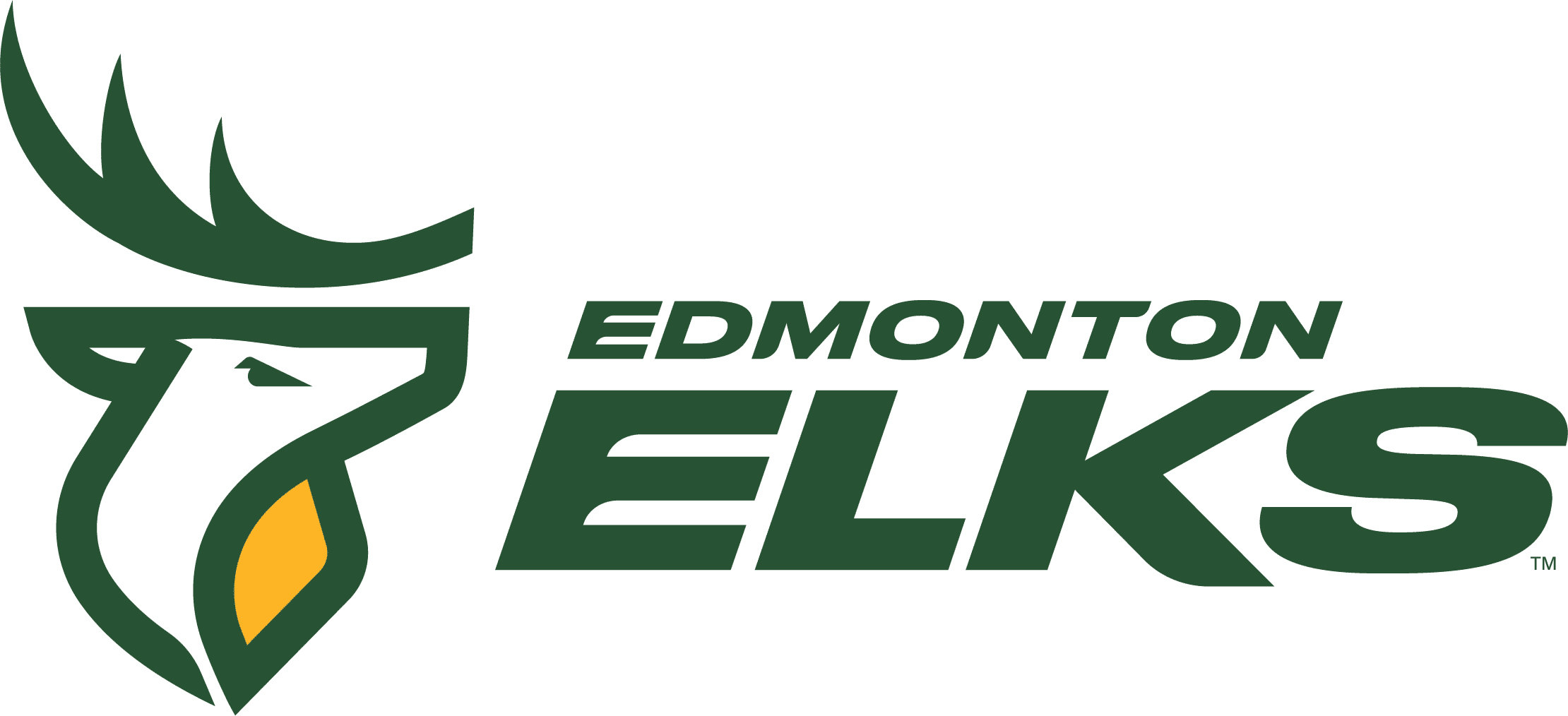 You Need a BBQ, leading experts in the art of BBQ, is thrilled to announce its appointment as the official Tailgate BBQ Ambassadors for the Edmonton Elks. This exciting partnership will bring the ultimate BBQ experience to the vibrant atmosphere of Elks' football games and provide fans with an unforgettable pre-game culinary journey.
As part of this collaboration, You Need a BBQ will be hosting a highly anticipated Tailgate Party before select football game. This tailgate party aims to educate and entertain BBQ enthusiasts, both beginners and seasoned grill masters alike, by sharing expert techniques, delicious recipes, and the latest trends in outdoor cooking.
The You Need a BBQ/Elks Official Tailgate will take place in the heart of the tailgating area at the west side of Commonwealth Stadium near Gate 6 and will be open to the public with food samples, corn hole and prizes while supplies last. Attendees will gain invaluable insights into the art of BBQ from You Need a BBQ's team of talented pit masters. Whether you are a novice looking to refine your skills or a BBQ aficionado seeking new inspiration, this hands-on experience promises to elevate your grilling game to new heights.
"We are honored to be appointed as the official Tailgate BBQ Ambassadors for the Edmonton Elks," said You Need a BBQ 's CEO, Russell Bird. "Our team is passionate about sharing our expertise and bringing the joy of BBQ to fans of the Elks. We are excited to create a dynamic atmosphere where football enthusiasts can gather, learn, and indulge in the pleasures of exceptional BBQ."
In addition to the Tailgate Party, You Need a BBQ will be curating special tailgate BBQ Academy:  The first ever Edmonton Elks BBQ Academy will be held during the CFL playoffs at You Need a BBQ's store in Sherwood Park. Featuring an array of irresistible grilled delights, fans attending the grilling academy and tailgate class will learn how to take their tailgating to a whole other level.
Don't miss the chance to join You Need a BBQ at the BBQ Academy and embark on a culinary adventure before cheering on the Edmonton Elks! Secure your spot by registering online at www.youneedabbq.com or by calling 780-229-0475.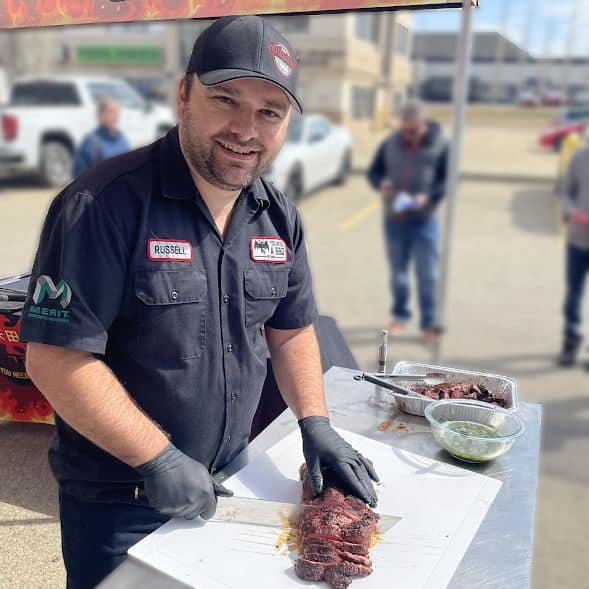 Russell Bird
Russell has been a competitive cook and BBQer for 10 years.  In his early days of competitive cooking he was named Edmonton "Pork Chopped Champion", he cooked Edmonton's best smokie at Taste of Edmonton and he was the Atco Blue Flame Kitchen Champion.  Russell has traveled across north America for cooking contests and flavour exploration, always tasting local food and exploring other cultures to bring back to Alberta the best of what other places offer. The highlight of Russell's cooking career was getting 2nd in Pork Ribs at the World BBQ championships.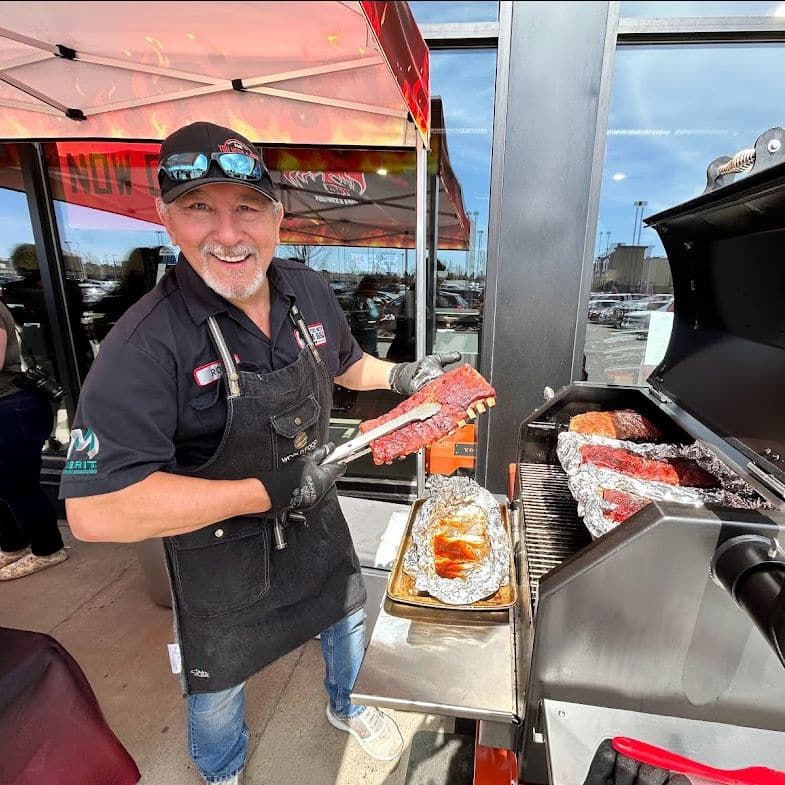 Ron Yoneda
Ron has been doing competitive cooking and BBQ for 6 years.  He started out as a backyard hobbyist but quickly rose to prominence after winning the Canadian Bacon Championships.  Ron has received dozens of awards for BBQing chicken, pork shoulder and is usually the team captain for the Chef's challenge category at BBQ contests as well.  Using his Japanese heritage, Ron often infuses Asian fusion into his BBQ flavours and always finds a way to perk up your taste buds. The highlight of Ron's cooking career was getting 2nd place in the World Bacon Championships as well as winning the Joy Award at BBQ on the Bow for showing the true BBQ spirit for camaraderie and sportsmanship