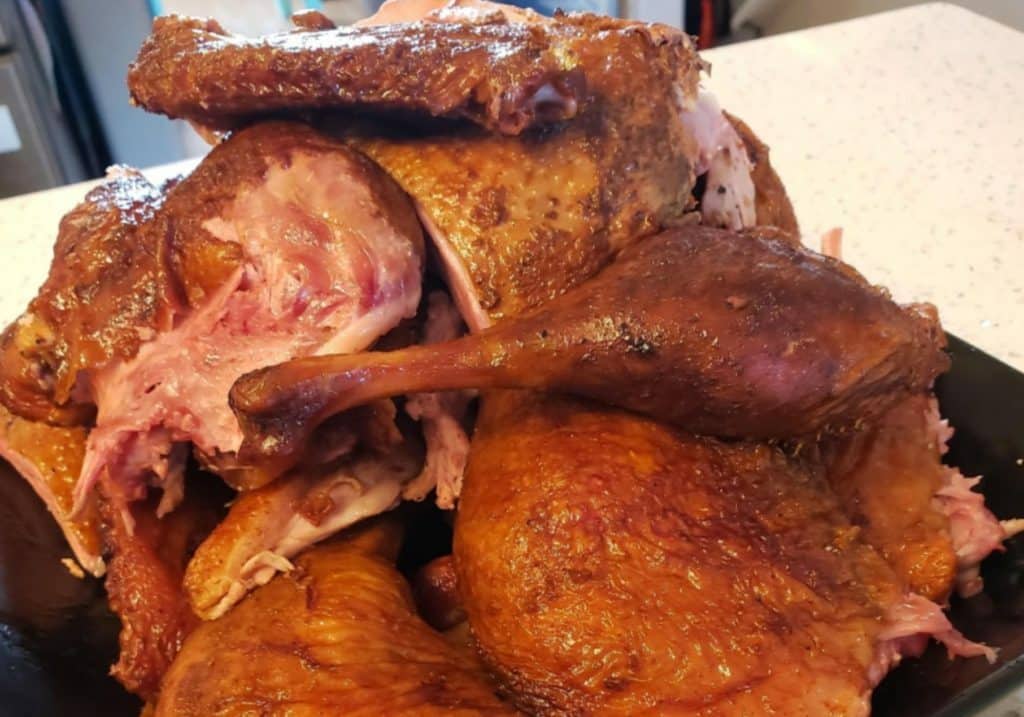 Smoked Duck
Duck hunting season is drawing to a close and in Alberta duck hunters are allowed to limit out at around 8 birds a day depending on the time of year, which means there is a lot of ducks out there that need to be smoked! Smoked duck is packed with flavour because it is naturally more fatty than other forms of poultry like chicken and turkey. Our aim with this recipe is to have amazing, shredded duck legs and thighs and perfectly cooked breast that isn't dried out.
Instructions
Preparation
​Pre-heat the smoker to 275 degrees

Using a fork, pierce the skin of the duck all over, making sure not to pierce the meat of the duck, just the skin.  This will create a tonne of tiny holes in the skin and make it easier to eat afterwards (chewy duck skin is the worst!). Spray the duck with duck fat spray which will act as a binder for the other seasonings. Season the bird all over with the pecan rub and then a heavy dose of the honey rub.
Smoking the Duck
Place the duck directly on the smoker and let it ride for around 2 hours or until it reaches an internal temperature of 160 degrees.  I like to use my fireboard to ensure an accurate internal temperature on the breasts and legs.  Ducks are more aerodynamic than chickens, so you should be able to have the whole duck finished at the same time.
Saucing the Duck and Broil
Paint the duck with the smoked hickory bbq sauce and crank the heat on the smoker to 450 degrees.  Place the duck back on the smoker for 5 more minutes until the sauce is nicely set.
Resting the Duck
Remove the duck from the heat and rest it on a serving plate for 10 minutes prior to slicing and shredding the duck.  I like to serve my duck with a side of more sauce.
Step by Step
Preheat Smoker to 275 Degrees

Pierce the duck skin all over to make it more tender

Spray the duck with duck fat

Season all over with pecan and honey seasoning

Smoke the duck for 2 hours until you reach an internal temp of 160 degrees

Sauce the duck and then broil for 5 minutes

Remove from heat and rest for 10 minutes