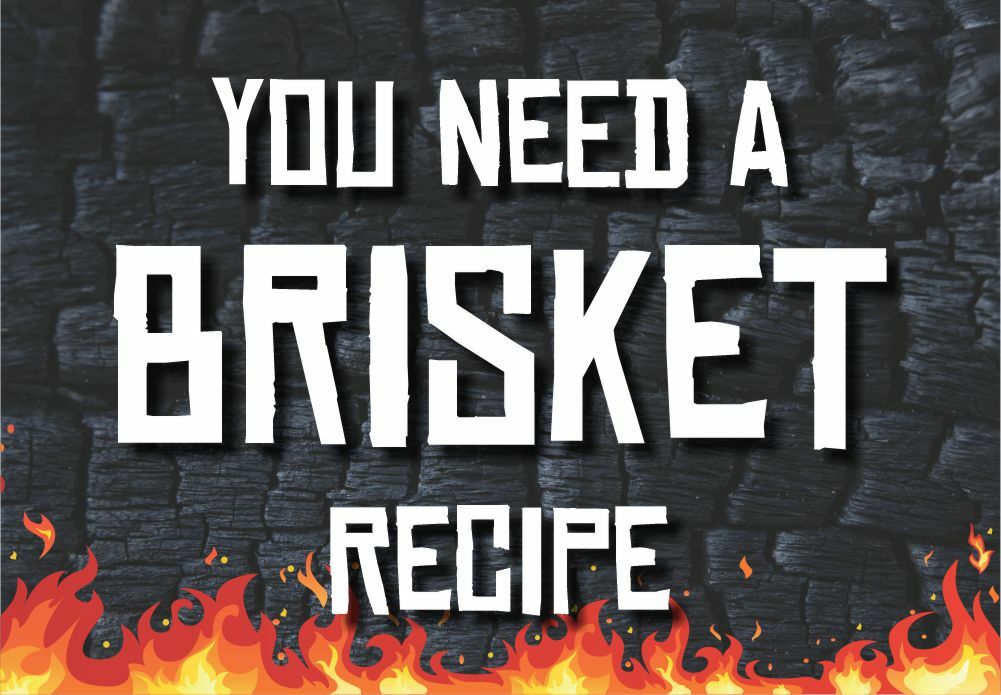 You Need a Brisket Recipe
Our Signature Brisket Recipe. Buy the kit, make the best brisket you ever had!
Instructions
Preparation
Remove the brisket from the vacuum seal package and discard the packaging. Using a good boning or fillet knife trim the fat on the brisket down to about ¼ inch thickness. Remove all the silver skin from the bottom of the brisket as well. Next locate the vein of fat that runs between the flat and the point and remove most of it.

At this point you can separate the point and flat or leave them connected but you want to get rid of most of that fat vein so that the whole brisket will sit flatter. Mix your brisket injection as per instructions on the package. Using an injector pierce the flat and inject the mixture every 1-3 inches. Rub the brisket all over with the yellow mustard. Then season the brisket quite heavily all over with Yonedas Gold. Allow the brisket to rest at room temperature for approximately 30 minutes or overnight in the fridge.
Cooking
Set the smoker to 225°F. Once you have reached temperature, place the brisket on the smoker fat side down. Insert a thermometer probe in the thickest part of the brisket to monitor the temperature without opening the lid. When the brisket reaches 165°F internal temperature remove it from the smoker and wrap it up tightly in 2 layers of foil. Place it back on thesmoker.

Once the brisket reaches around 200-205°F start checking for tenderness. You can tell your brisket is done when your meat thermometer slides in and out like butter. When this happens, remove the brisket from the smoker and open the foil to allow the heat to escape for 10 minutes. Then re-wrap in foil and place the brisket in a warm cooler, or a warming drawer to rest for no less than 30 minutes but up to 4 hours.
Serving
Slice your brisket against the grain in pencil thick slices. The perfect brisket slice should hang over your finger without breaking. Paint on a generous amount of Yonedas Smoked Hickory Sauce to add extra flavour and moisture. Finish by lightly dusting with Happy Endings Finishing Rub.