Attention, barbecue enthusiasts! We are thrilled to share some exciting news with you. You Need a BBQ is proud to announce that we will now be offering the legendary Franklin BBQ's Offset Smokers in our collection!

Renowned for their exceptional craftsmanship and ability to produce mouthwatering barbecue, Franklin BBQ's Offset Smokers have become a staple in the world of barbecue. We are delighted to bring these high-quality smokers to our valued customers, allowing you to elevate your grilling game to new heights.
Here are some key features of Franklin BBQ's Offset Smokers that will have you drooling:
1️⃣ Superior Build Quality: Crafted with meticulous attention to detail and using top-grade materials, these smokers are built to last. You can trust their durability and reliability for many years of exceptional barbecue experiences.
2️⃣ Unmatched Smoke Control: Franklin BBQ's Offset Smokers are designed to provide precise smoke control, allowing you to achieve that perfect balance of smoky flavor and tenderness in your meats. With adjustable vents and airflow systems, you can effortlessly fine-tune your smoking process.
3️⃣ Ample Cooking Space: Whether you're planning a small backyard cookout or hosting a big barbecue party, these offset smokers offer ample cooking space to accommodate all your culinary creations. Prepare racks of ribs, briskets, sausages, and more to share with your family and friends.
4️⃣ Time-Tested Expertise: These smokers bear the stamp of Aaron Franklin's expertise. As a renowned pitmaster and barbecue authority, Aaron Franklin has poured his years of experience and knowledge into designing these offset smokers, ensuring exceptional performance every time.
Get ready to take your barbecue game to the next level with Franklin BBQ's Offset Smokers, now available at You Need a BBQ! Visit our store today to witness the art of smoking in its purest form and get your hands on these remarkable smokers.
Remember, there's nothing quite like the taste and experience of cooking on a Franklin BBQ's Offset Smoker. Don't miss out on the chance to bring the magic of Franklin BBQ to your backyard gatherings.
Thank you for choosing You Need a BBQ as your trusted source for all things barbecue. We look forward to serving you and helping you create unforgettable grilling memories! Happy smoking!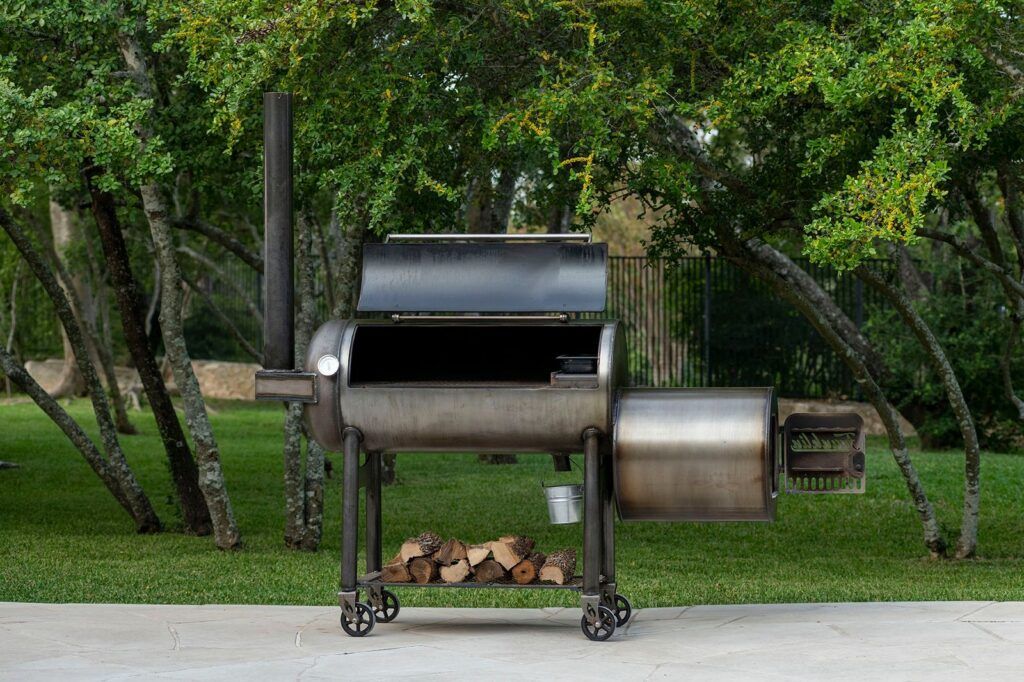 In Store Now! Stop by and check it out!