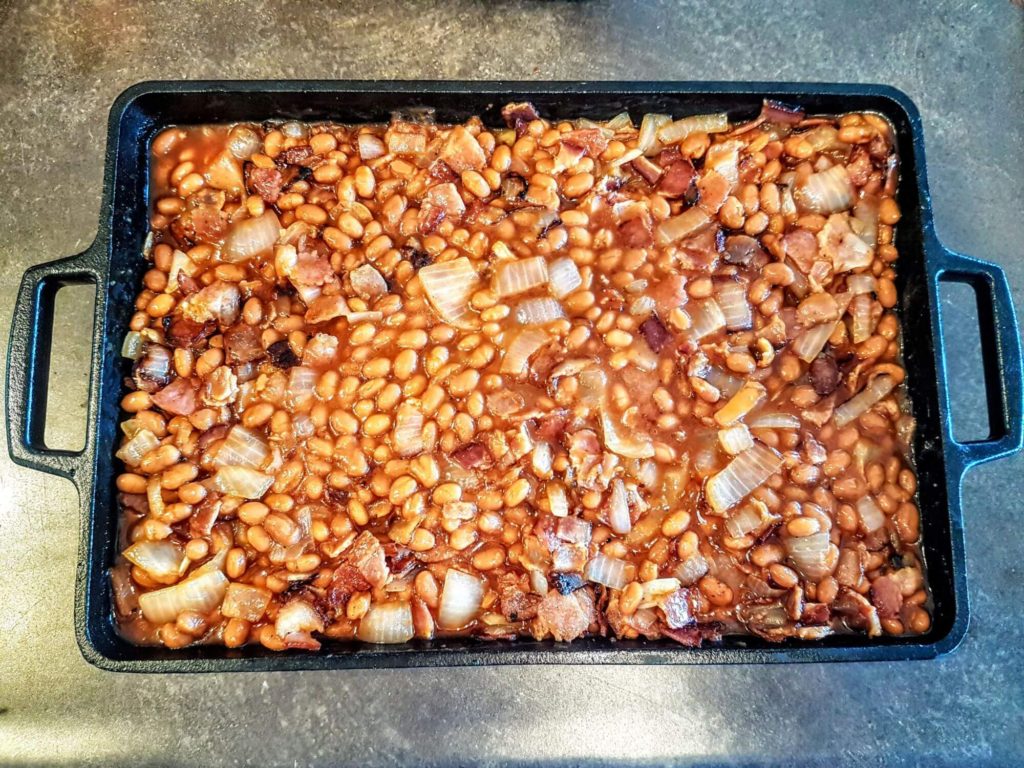 Pit Beans
Beans are one of the preferred sides to go with any barbecue meat.  Their saucy sticky, sweet and sometimes spicy flavour makes them the perfect accompaniment for pairing with your barbecue meal.
Ingredients
5

Cans

Brown Beans

1

each

Sweet Onion, diced

¾

cup

Brown Sugar

¼

cup

Ketchup

1

tbsp

Motley Que Motley Mustard

½

lb

Bacon, cooked and diced
Instructions
Preparation
Preheat the smoker to 250 degrees F

Drain the brown beans, you don't need the liquid from the can because you are adding lots of flavour and liquid with some of your other ingredients. Once drained, add them to a steam table aluminum foil tray. Now you can add all of the other ingredients including the Onions, Sugar, BBQ Sauce, Ketchup, Mustard, bacon and BBQ Rub to the pan. Stir it all together and you are ready to throw it on the smoker.
Cooking
Put the beans on the smoker uncovered and give them a stir every hour. After about 3 hours you will notice that the sauce will start to thicken and the onions will be cooked, so now the beans are ready. You can take them off the smoker and cover with tinfoil to hold for up to 3 hours prior to serving or place in the fridge to be held overnight.
Serving
I like to just let people serve themselves right out of the foil tray with a large spoon, these beans are a great addition as a side to any BBQ meal but also if you are having Taco salad as a topped instead of chili or beef.